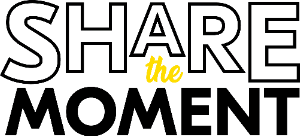 MIRRORLESS CAMERAS

MIRRORLESS LENSES

DSLR CAMERAS

DSLR LENSES

GOLF RANGEFINDERS

BINOCULARS
* Nikon Instant Savings Offers end December 21, 2023 at 11:59PM EST. All Instant Savings product combinations must be purchased at the same time and appear on the same receipt.
** All Prices are suggested retail price. Actual selling price is determined by each dealer at time of sale. All prices and specifications are subject to change without notice.
All regular price purchases from the Nikon Store are subject to applicable taxes and shipping charges, if any, and are available to Nikon Store retail customers only. Product availability is subject to Nikon Store inventory and may be limited. Nikon Store prices are subject to change at Nikon Store's sole discretion. All purchases from the Nikon Store are subject to all applicable Nikon Store Terms and Conditions of Sale. Void where prohibited by law.
Personal lending products are offered by Royal Bank of Canada and are subject to its standard lending criteria.
1 Interest rates range from 0% to 19.99% APR. Subject to approval of credit application. Loans made by Royal Bank of Canada.
2 Pre-qualifying for a PayPlan by RBC™ loan only results in a soft inquiry and will not affect your credit score. If you accept your loan terms and complete checkout, a hard inquiry will be performed which may have impact to your credit score. Future purchases will also result in a hard inquiry.
All Nikon products include Nikon Canada Inc. limited warranty. Images are for illustrative purposes only. All Nikon trademarks are trademarks of Nikon Corporation. Nikon Authorized Dealers set their own selling prices, which may vary. Nikon is not responsible for typographical errors.